|| SIMILIA SIMILIBUS CURENTURE ||
SHAKTIBRAMHA HOMOEOPATHIC RESEARCH INSTITUTE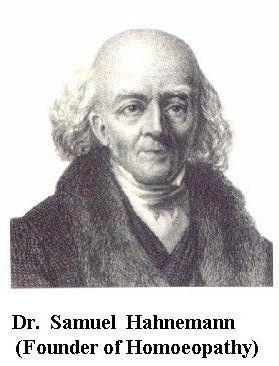 DIRECTORS: -
DR. PAWAN SATYANARAYAN CHANDAK
DR. SHRIGOPAL KISHANLALJI DARAK
ADVISER: -
DR. JANRAO DATTATRAY PATIL
HEAD OFFICE: -
DR. PAWAN SATYANARAYAN CHANDAK
'SHRI', 10, DATTA COLONY, SHAHU NAGAR,

JALGAON 425 001

PHONE: - 238349 (0257)

E-MAIL: - drhompath@yahoo.com

WEBSITE: - http://drhompath.tripod.com
BRANCHES: -
DR. PAWAN SATYANARAYAN CHANDAK
'SHRI', 10, DATTA COLONY, SHAHU NAGAR,

JALGAON 425 001

PHONE: - 238349 (0257)

E-MAIL: - drhompath@yahoo.com

WEBSITE: - http://drhompath.tripod.com
DR. SHRIGOPAL KISHANLALJI DARAK
'GURUPRERNA HOMOEO HOSPITAL'

IN FRONT OF DATTA MANDIR, SHIVAJI NAGAR,

PARBHANI 431401

PHONE: - 21875 (02452)
OBJECTIVES: - To make successful clinical research in Homoeopathy and to make Homoeopathy at the higher level of living.
AIMS: -
RESEARCH
TRAINING & EDUCATION
CLINICAL PRACTICE
SEMINARS & DISCUSSION FORUM
TREATMENT CAMP
SOCIAL SERVICE
ONLINE HOMOEOPATHIC TREATMENT
RESEARCH: -
Reproving of Homoeopathic Medicines
Research on Management of AIDS & CANCER
Epidemiological Research of Homoeopathic Medicines
Selection of Miasm on the basis of sound waves of the Patient's Voice
Relation of 'SUN-RAY THERAPY' & Homoeopathy
Relation of 'Homoeopathy & Spirituality'
Management of Stress by Spirituality & Yoga.
CLINICAL PRACTICE: -
"Shaktibramha Homoeopathic Research Institute' is giving Homoeopathic Treatment at their branches for suffering humanity with successful results in a gentle, safe, speedier & harmless way.
TREATMENT CAMPS: -
"Shaktibramha Homoeopathic Research Institute' is taking 3 Free Homoeopathic Treatment camp per year. In that camp we are giving Homoeopathic treatment to suffering persons and dispensing Homoeopathic Medicines at free of cost.
SEMINARS & DISCUSSION FORUM: -
"Shaktibramha Homoeopathic Research Institute' is taking Seminars and discussion forum on Homoeopathy & Health related problems every year for Doctors, Homoeopathic students and interested persons in Homoeopathy.
ONLINE HOMOEOPATHIC TREATMENT: -
Very Soon 'Shaktibramha Homoeopathic Research Institute' is starting ONLINE HOMOEOPATHIC TREATMENT at their website named http://drhompath.tripod.com for those who can not attend the clinic due to long distance.
TRAINING & EDUCATION: -
'Shaktibramha Homoeopathic Research Institute' is conducting Training & education Programme for Those person who are interested in Homoeopathy, Homoeopathic Students, Doctors to give proper knowledge of Homoeopathy necessary of Clinical Practice, Study of Homoeopathic Medicine, Research etc.
Details of Training & Education Programme are as follows.
This Training & Programme can be completed by postal. There is no compulsion to attend the lecture at Institute.
All the study materials & Notes are provided at your residential address by post. You have to study that material and prepare yourself for Examination.
Exam papers are provided at your residential address by post. You have to solve that question at your home and send answer paper at Head office of 'Shaktibramha Homoeopathic Research Institute'.
You have to solve all the Question papers of 3 Exams and pass in it. Each Exam will be taken serially and you have to go serially through it.
After passing all these Exams you will be qualified for Member of 'Shaktibramha Homoeopathic Research Institute' and you will get the 'Certificate' of "DIPLOMA IN MODERN HOMOEOPATHY'.
FEES: -

Application Form & Prospectus - 100/-

Examination Fees -100/-

Study Material & Notes & Books -100/-

MEMBERSHIP Fees - 200/-

Syllabus: -

The following topics are for exams.

History of Discovery of Homoeopathy & Life of Dr. Samuel Hahnemann

Cardinal Principles of Homoeopathy

Introduction to the Organon of Medicine and Commentry & Explanation of the main paragraphs of the Organon.

Approaching the Human Organism
The organism as a holistic entity, with an energestic structure. The symbolic structure of the organism in it's three levels of functioning:
The mental/spiritual level

The Emotional/Psychic level

The Physical level
The practical need and implication for such an understanding.
Interconnection between mental/emotional and somatic bodies.
The twelve level of health and their relative understanding. How the prognosis and determination of the remedy and potency are influenced by the understanding of the 12 levels of health. The evaluation of acute condition in different levels.
Understanding the Laws of Cure
The laws of cure and its implications.
The dynamics of the disease
Dynamic action on vital force of medicines and disease
The meaning and comparative value of symptoms
The energetic nature of the disease
The suppressions of symptoms – disease and how they occur.
Case Taking
Techniques and evaluation of information.
The need and importance of the underlining
The psychological aspect of both patient and doctor in the case taking process.
Defination and Measure of Health
State of health: harmonious functions of all three levels
Sense of Freedom
Questioning the Patient
Leading Questions.
Following up answers and double-checking
Taking the case – Acute and Chronic
Mental, educational and spiritual preparation of the homoeopathic doctor in order to take a homoeopathic case properly.
Strategies for Tackling a Case
Strategies for clearing a confused case
Rules for choosing the potency and the dose-repetition
The First Prescription
The four groups and the twelve levels as critical information for starting a case.
Evaluation of peculiarity and intensity
Underlining
Recording of prescription, future ideas, diagnosis, prognosis, medical, family, drug and treatment history
The importance of observation
Evaluation of the First Prescription
The homoeopathic Aggravation – time, intensity and length
Antidoting, and adverse reactions
Second Prescription
All the rules pertaining to the second prescription.
The dynamics within the family after a correct homeopathic prescription
Prescribing on a superficial or on a deeper level; the meaning and the need of such prescriptions.
When such prescriptions are right, when they are wrong.
Obstacles to Homoeopathic Prescribing
Complicated cases after allopathic prescribing & after wrong Homoeopathic prescribing.
Analysis of cases according to essence-totality-keynotes and causative factors.
Acute diseases and their management.
Predispositions and the Theory of Miasms
Genetic predispositions and the HLA system
Susceptibilities-miasms
Importance of miasms.
Origin of miasms.
Acute Prescribing
The management and the evaluation of acute diseases during treatment of chronic conditions.
The rules for prescribing in such cases.
Management of Mental Health Cases under Allopathic Drugs
Management of severe pathology cases under heavy allopathic drugs, chemotherapy, cortisone, etc.
Dealing with Disordered Cases
'Clearing' of difficult and complicated cases.
Getting patients off allopathic drugs.
Long-Term Prognosis
Evaluation and prognosis of different chronic diseases according to homeopathy.
What the patient should know.
Scientific homeopathy vs. other homeopathic ways of application.
Other holistic or natural techniques and how they act.
Role of allopathic medicine and surgery.
Repertorisation
Kent's Repertory additions and their relative value
Origin of rubrics.
Comparison and choice of rubrics.
Different techniques and their value to prescribe.
Understanding the use of computer system for repertorisation, methods of repertorisation and their relative value.
Methods of improving the information in the repertory.
Materia Medica
Psychopathology as understood by Homeopathy
Direct study and memorization vs. Study through the cases in practice.
Comparison of similar remedies.
Paediatrics for beginners-practical hints for finding the correct remedy.
During the treatment of cases there will always be a comparison of remedies.
Homoeopathic Medicines
The origin and potentisation
The correct preparation of homoeopathic medicines.
Practical Matters
Handling of remedies. Administration of remedies, patient instructions.
Interfering substances.
Placebos
Presence of friends and relatives during the consultation
Which cases to refuse treatment?
Management of I.C.U. cases in emergency.
Duration: -
The Course is of 45 days duration divided into 3 sections (each 15 days).
Examination: -
There will be written examination during each section (15 days) and a final exam will take after second section (after 30 days). The test papers will be evaluated by a Competent Homoeopaths appointed by the Institute. The final Exam test papers are evaluated by the Qualified Homoeopaths of the world and successful candidates will be awarded as a 'DIPLOMA OF MODERN HOMOEOPATHY'. One more chance will be given to unsuccessful candidates without any extra fees.
General: -
The course is having no Indian recognition in regard to grant of a medical degree/diploma.
The course is intended to up-grade the homeopathic knowledge of a student to a standard of the Research Institute.
MEMBERSHIP: -
To become Member of 'Shaktibramha Homoeopathic Research Institute' you have to pass the Exam taken by Shaktibramha Institute.
Fees of Membership is 200/- per Year.
Advantages: -
Free Invitations to Homoeopathic Treatment Camp, Discussion Sessions & Seminars taken By Shaktibramha Homoeopathic Research Institute.
You will get 'Gems of Modern Homoeopathy' book written by Dr. Pawan Chandak & Dr. J.D. Patil at free of cost.
Free invitations to attend Lectures taken by Qualified Homoeopaths at Shaktibramha Homoeopathic Research Institute.
MAIL
To,
'SHAKTIBRAMHA HOMOEOPATHIC RESEARCH INSTITUTE'
c/o. DR. PAWAN SATYANARAYAN CHANDAK
'SHRI', 10, DATTA COLONY, SHAHU NAGAR,

JALGAON 425 001 Maharashtra

PHONE: - 238349 (0257)

E-MAIL: - drhompath@yahoo.com

WEBSITE: - http://drhompath.tripod.com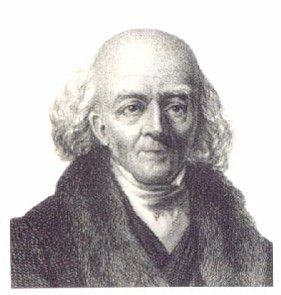 Dr. Samuel Hahnemann
" The highest ideal of cure is rapid, gentle
and permanent restoration of health and removal
and annihilation of disease in it's whole extent
in the shortest, most reliable and harmless way on easily compresensible principles".
Dr. Samuel Hahnemann